Haneda Airport
Tokyo Tourist Information Center Shinjuku Expressway Bus Terminal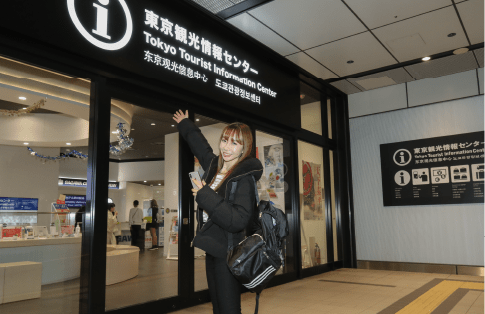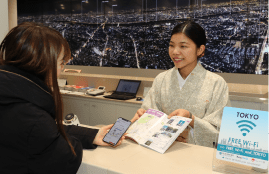 I went straight to the tourist information center once I arrived at the Shinjuku bus terminal by bus from the airport. Here you will find travel information for domestic as well as foreign visitors to Tokyo. Services are available in English, Mandarin and Korean. Feel free to ask about itineraries, transport options, recommended sightseeing spots, and anything else travel related.
TOKYO FREE Wi-Fi is available in the Tokyo Tourist Information Center, so I took a look at the recommended information suggested by the staff.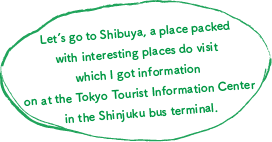 JR Yamanote Line Shinjuku Station

JR Yamanote Line Shibuya Station
Shibuya Scramble Square
The Shibuya Scramble Square opened in November 2019. With 47 stories above ground, the building is currently the tallest in Shibuya and seen as a new landmark. It is home to more than 200 stores and restaurants located on the building's B2 floor all the way to the 14th floor. There are stores selling limited items that you can't buy anywhere else, so get some nice souvenirs while you are here. Address: 2-24-12 Shibuya, Shibuya-ku, Tokyo
Business hours: Varies by restaurant
Regular holidays: Irregular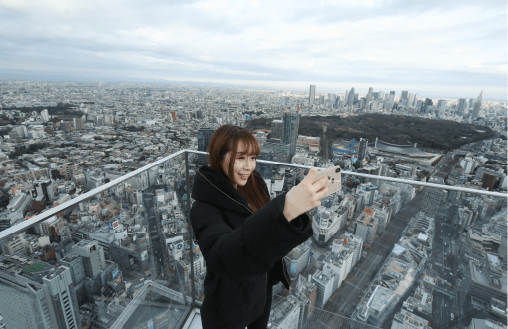 <SHIBUYA SKY>
SHIBUYA SKY is an exhibition space located 230 meters above ground at the rooftop of the Shibuya Scramble Square. The glass-plated outdoor portion of the exhibition space gives visitors the full experience of enjoying Tokyo's view 360 degrees. Looking down, you will find the streets of Shibuya and the famous Shibuya scramble crossing right at your feet. You can also see Tokyo Skytree®, Tokyo Tower, and the National Stadium in the distance. Remember to take pictures of this stunning scenery.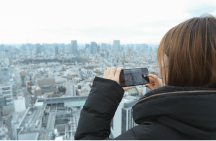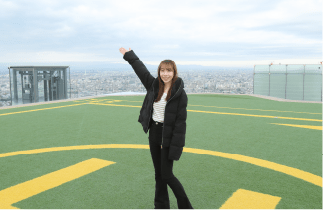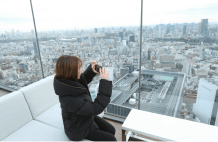 <Trick Art>
There is a photo booth on the Shibuya Scramble Square's 46th floor where you can take trick shots that you won't be able to take anywhere else. How about taking some pictures of yourself sitting on top of a building or floating in Shibuya's sky as a souvenir? A professional camera man will offer his camera and services to your group and you can also ask a staff member to take pictures with your own camera or smartphone.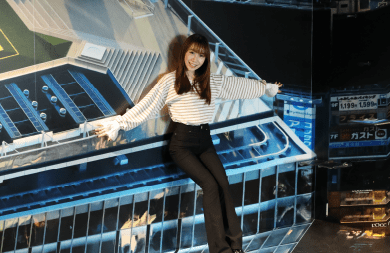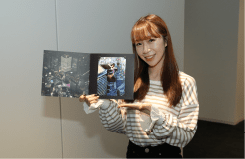 <Lunch>
The building's 12th and 13th floors are food courts offering a wide variety of Japanese and Western cuisine. Come here and treat yourself to some sushi, monjayaki and other Japanese dishes after enjoying the great view at SHIBUYA SKY. Restaurants here can be crowded depending on when you decide to go, so it's probably a good idea to make an advance reservation at your restaurant of choice.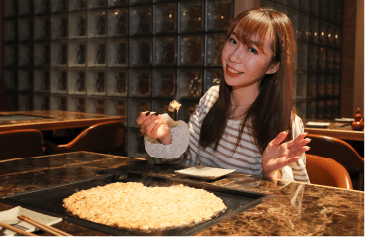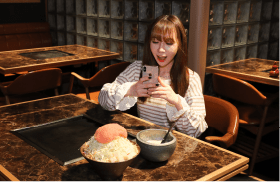 The Symbol of Shibuya Station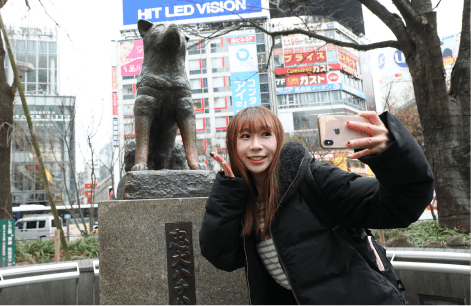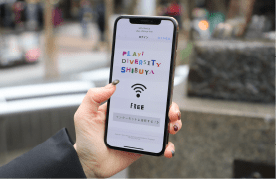 There are two famous meeting places at Shibuya Station: the statue of Hachiko the Faithful Dog, or the Moyai statue modeled on Moai in the Easter Islands. You can also connect to free Wi-Fi here to upload pictures you have taken at SHIBUYA SKY to your SNS. Look up other attractions around here, and then set out to your next destination. Address: 1 Dogenzaka, Shibuya-ku, Tokyo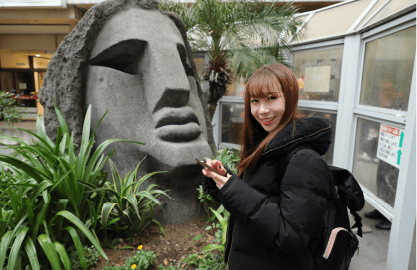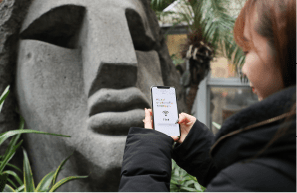 JR Yamanote Line Shibuya Station

JR Yamanote Line Ebisu Station
Ebisu Garden Place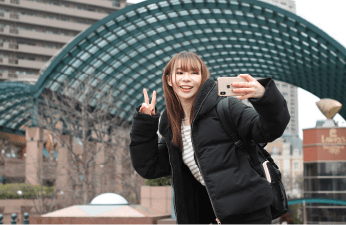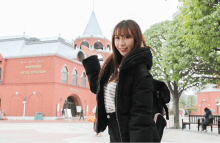 The Ebisu Garden Place is a shopping complex at Ebisu Station, which is the next station after Shibuya Station. People often see Ebisu as a place reserved for adults, and you will see why when you visit Ebisu Garden Place for yourself. Noteworthy are the arcades with their red bricks and high arches, perfect as a background for your travel pictures. Check out the stores, restaurants, and art museums offered here. Address: 4-20 Ebisu, Shibuya-ku, Tokyo
Telephone: 03-5423-7111
Business hours: Varies by store
Regular holidays: Varies by store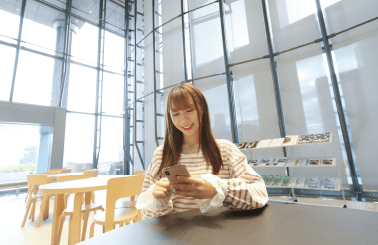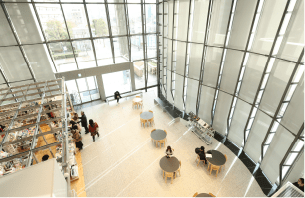 <Tokyo Photographic Art Museum>
The Tokyo Photographic Art Museum is a public art museum specialized in exhibitions of photographs and videos. The artistic entrance of the museum greets its visitors as they walk in for the exciting exhibitions the museum has to show.
Exhibitions at the museum change throughout the year. There are usually two to three exhibitions going on at the same time, so you can enjoy photographs about various topics at the same time.
Connect to TOKYO FREE Wi-Fi in the open lobby space on the second floor and share your pictures from Garden Place on SNS.
Address: 1-13-3 Mita, Meguro-ku, Tokyo
Telephone: 03-3280-0099
Open: 10:00 am – 6:00 pm (on Thursdays and Fridays until 8:00 pm)
※ (Admission closes 30 minutes before closing time)
Regular holidays: Mondays (open if Monday falls on a national holiday and closed the next day), New Year Holidays, January 27th – February 6th, 2020; February 24th - 28th, 2020
Admission fee: Varies by exhibition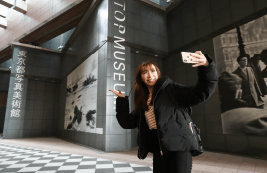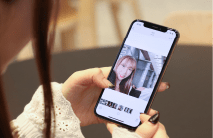 Tokyo Metro Hibiya Line Ebisu Station

Tokyo Metro Hibiya Line Roppongi Station
Roppongi's Nightlife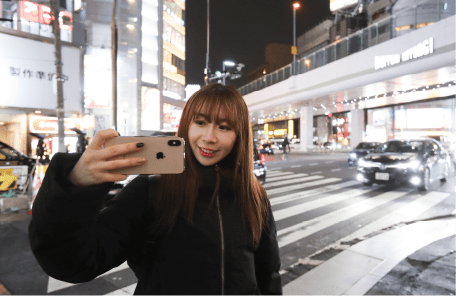 With its multicultural identity, Roppongi is known as a city that never sleeps. Roppongi is much more than the Japanese restaurants it has to offer – also check out the clubs and bars for some nighttime entertainment. Enjoy the unique atmosphere and being bathed in neon lights as you walk down Roppongi's street.
<Great picture spots>
How about taking a selfie at one of the many memorable locations in Roppongi that frequently show up in dramas or on TV? We suggest "ROPPONGI ROPPONGI", a crosswalk in Roppongi right below the Metropolitan Expressway. Also use this spot as your base to explore the exciting night life in the area.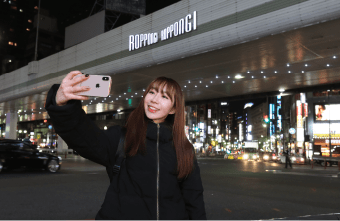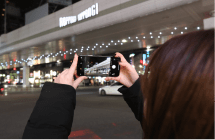 <Dinner>
When it comes to food-hunting in Roppongi, have your pick – Japanese, Western, or entertainment restaurants. Let your current mood decide for you what you want to eat. Connect to one of the many TOKYO FREE Wi-Fi spots around Roppongi Station and find a good place to treat yourself.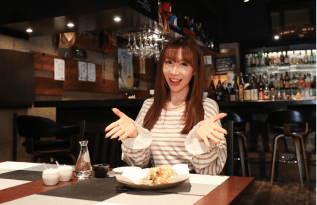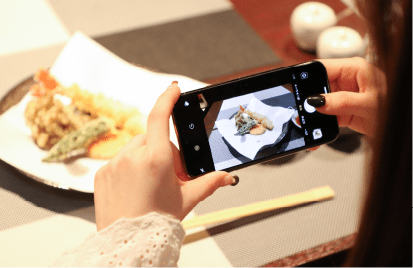 Stay connected to TOKYO FREE Wi-Fi in the area around Roppongi station and in the city. Connect to Wi-Fi whenever you see public phone booths, digital signages, or tourist information signs. Look up detailed information about recommended places to visit in the area, or upload pictures and videos to show your friends in real time what you are up to.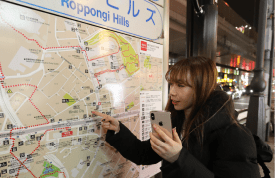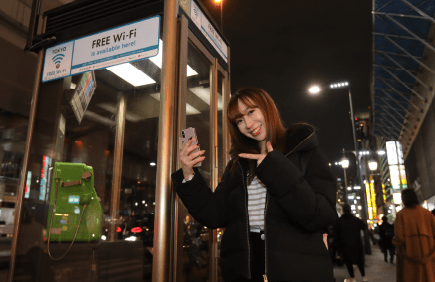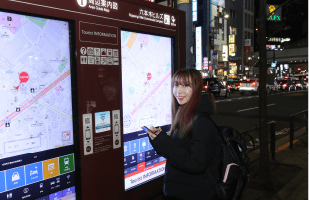 Roppongi Station